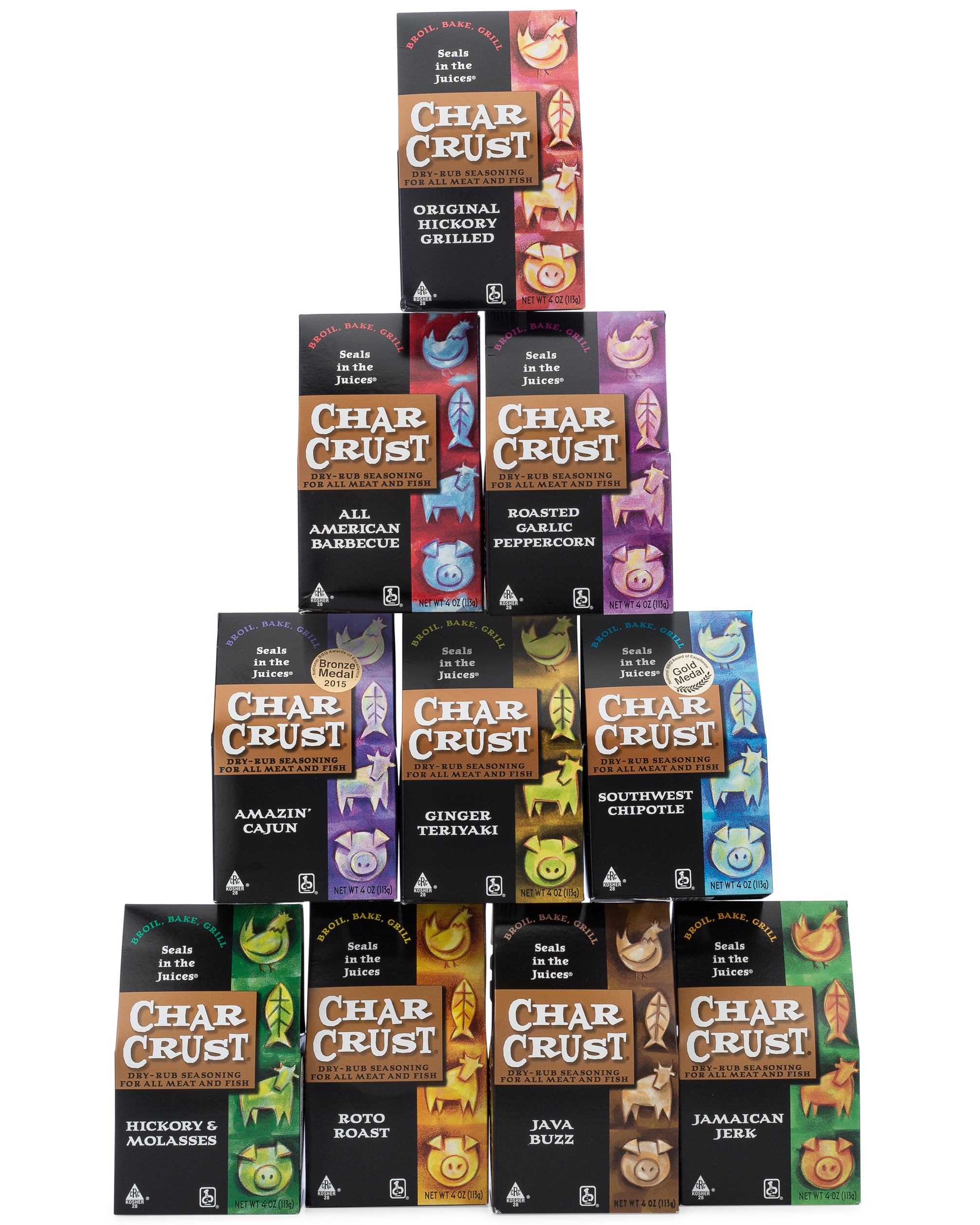 Deluxe Variety Pack - 10 Rubs
Variety is the spice of life! YOU SAVE $9.00 by ordering this Variety Pack. Includes one each of:
How to Use: Just coat your favorite protein with Char Crust (covering all sides), then cook (pan-sear, grill, airfry, bake, smoke, etc.).
Because Char Crust creates our signature crust, use a thermometer to get the perfect temperature.
Share