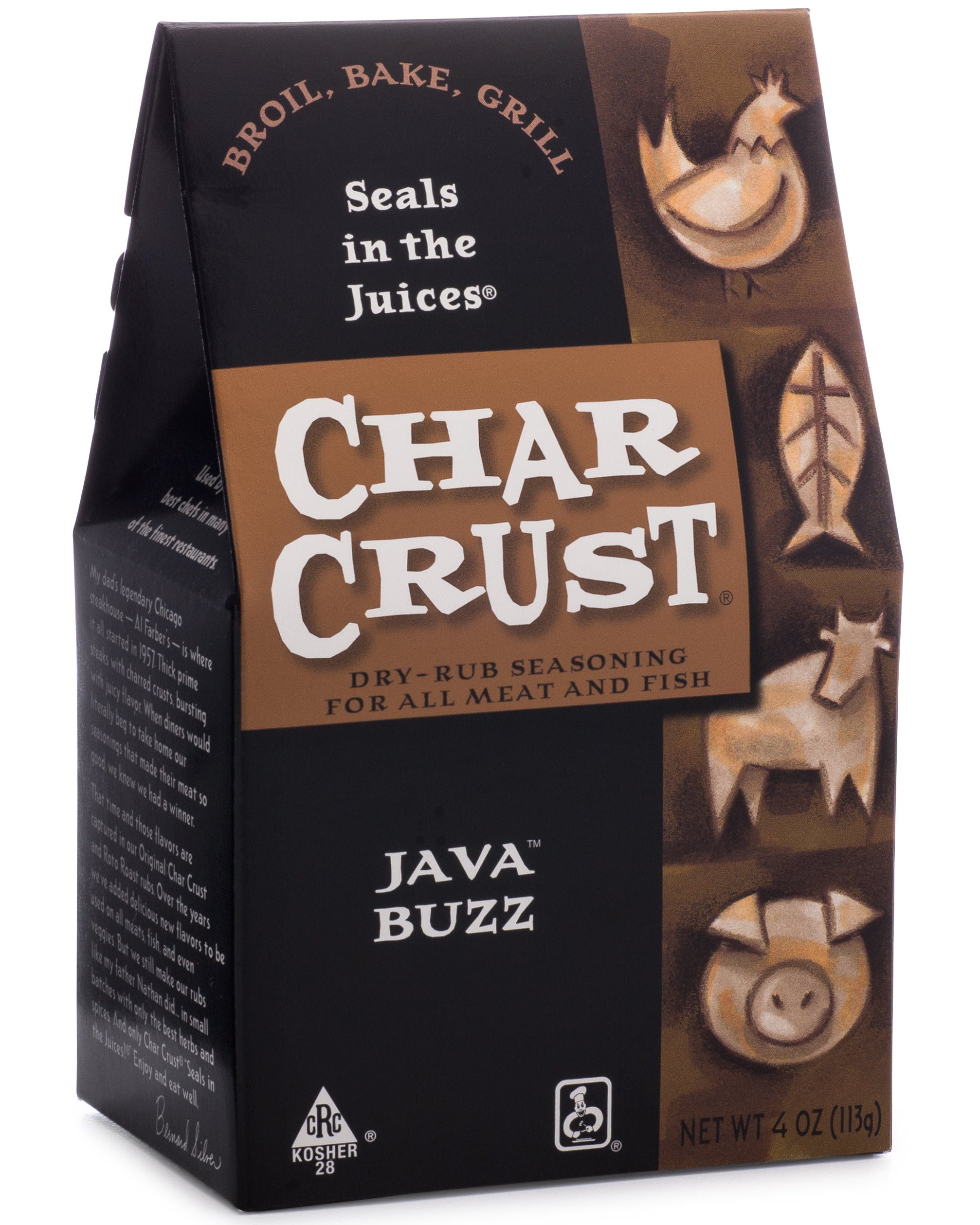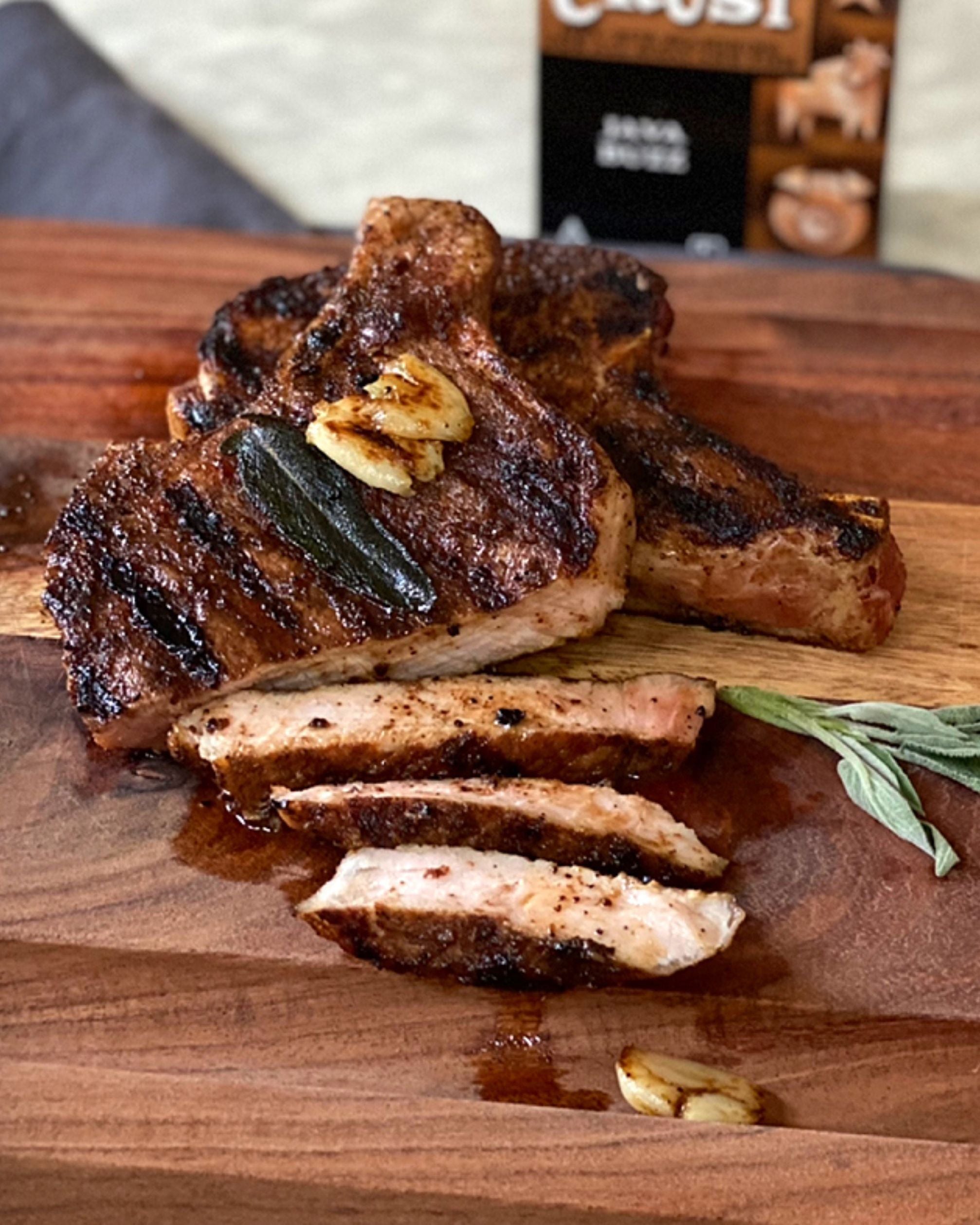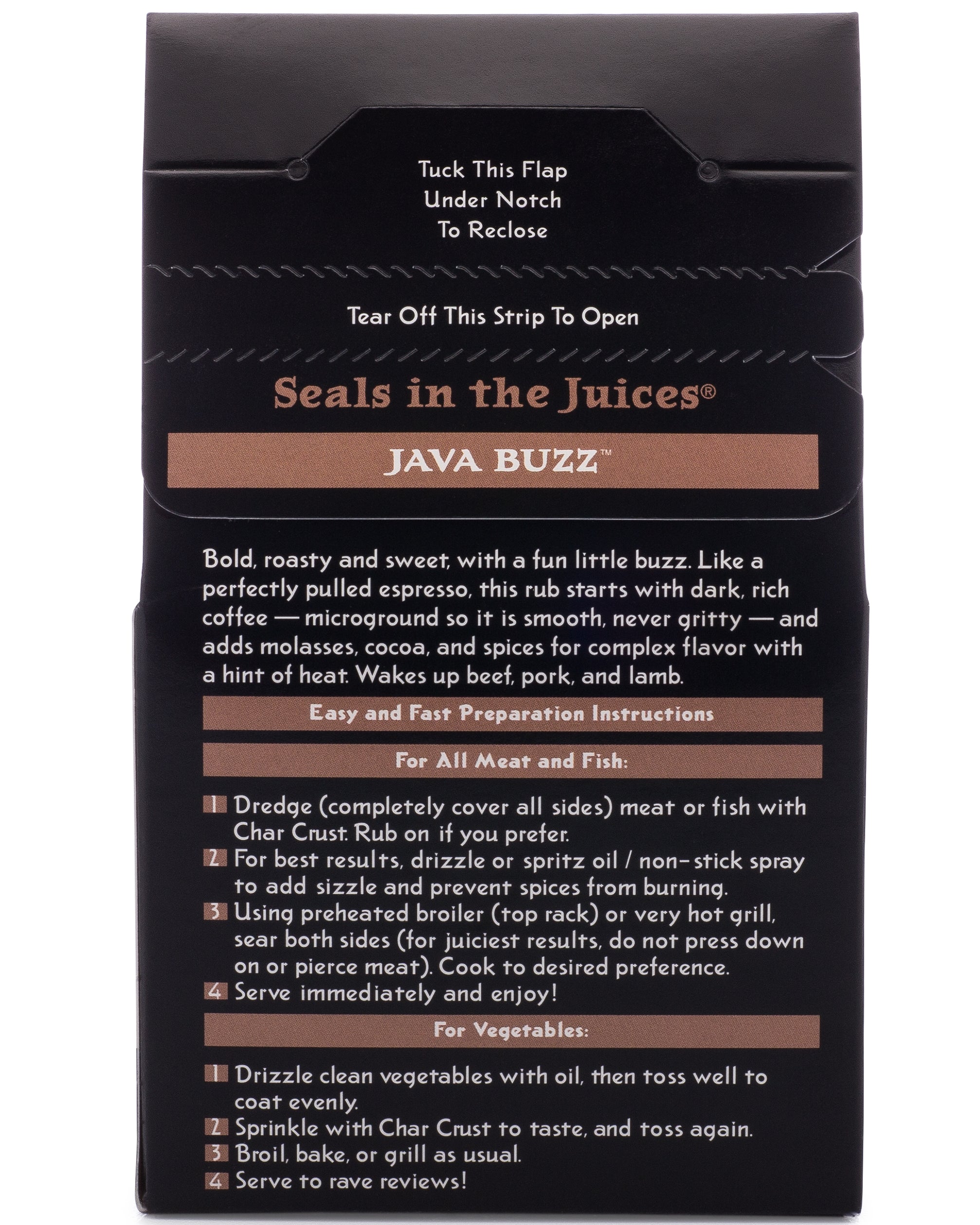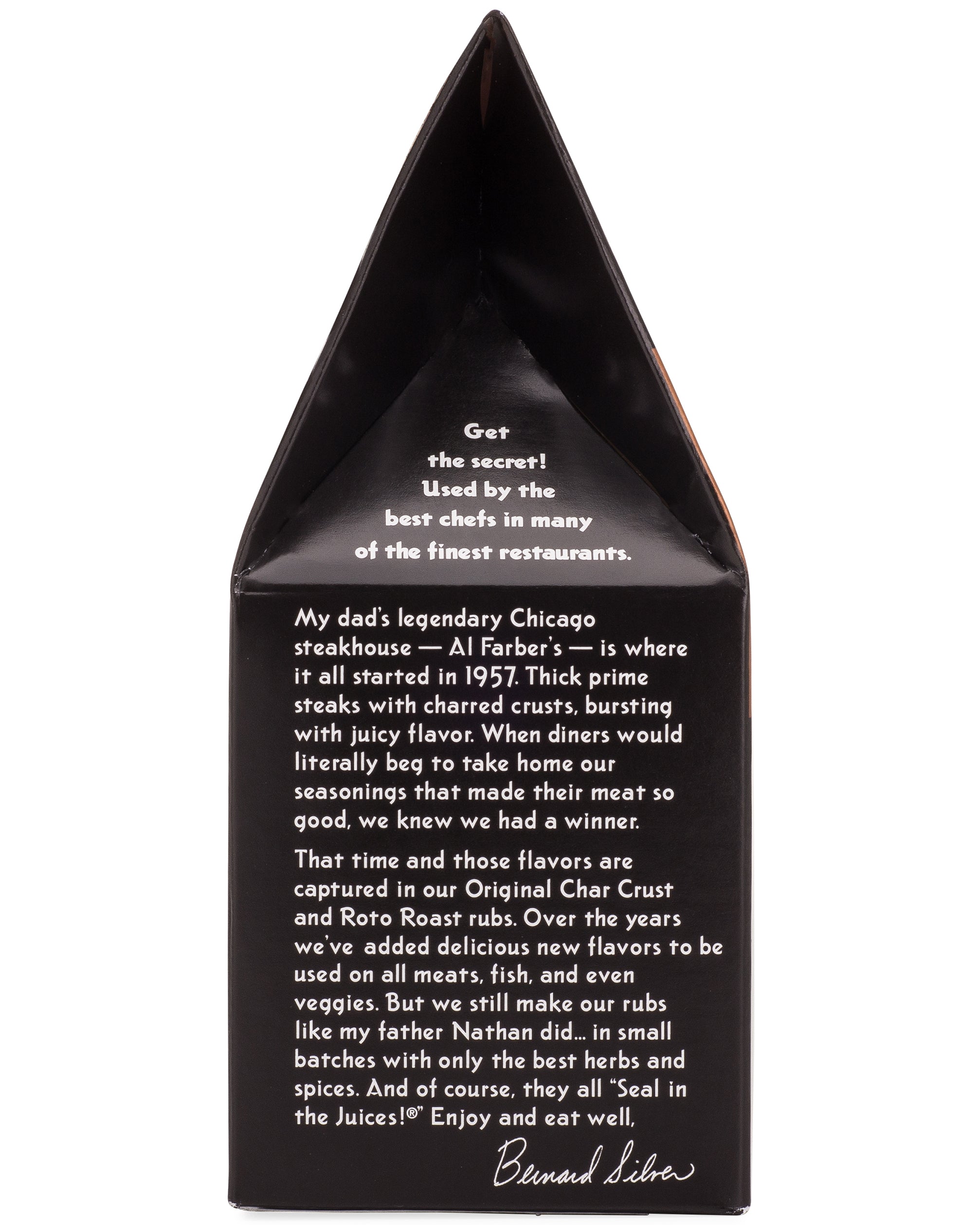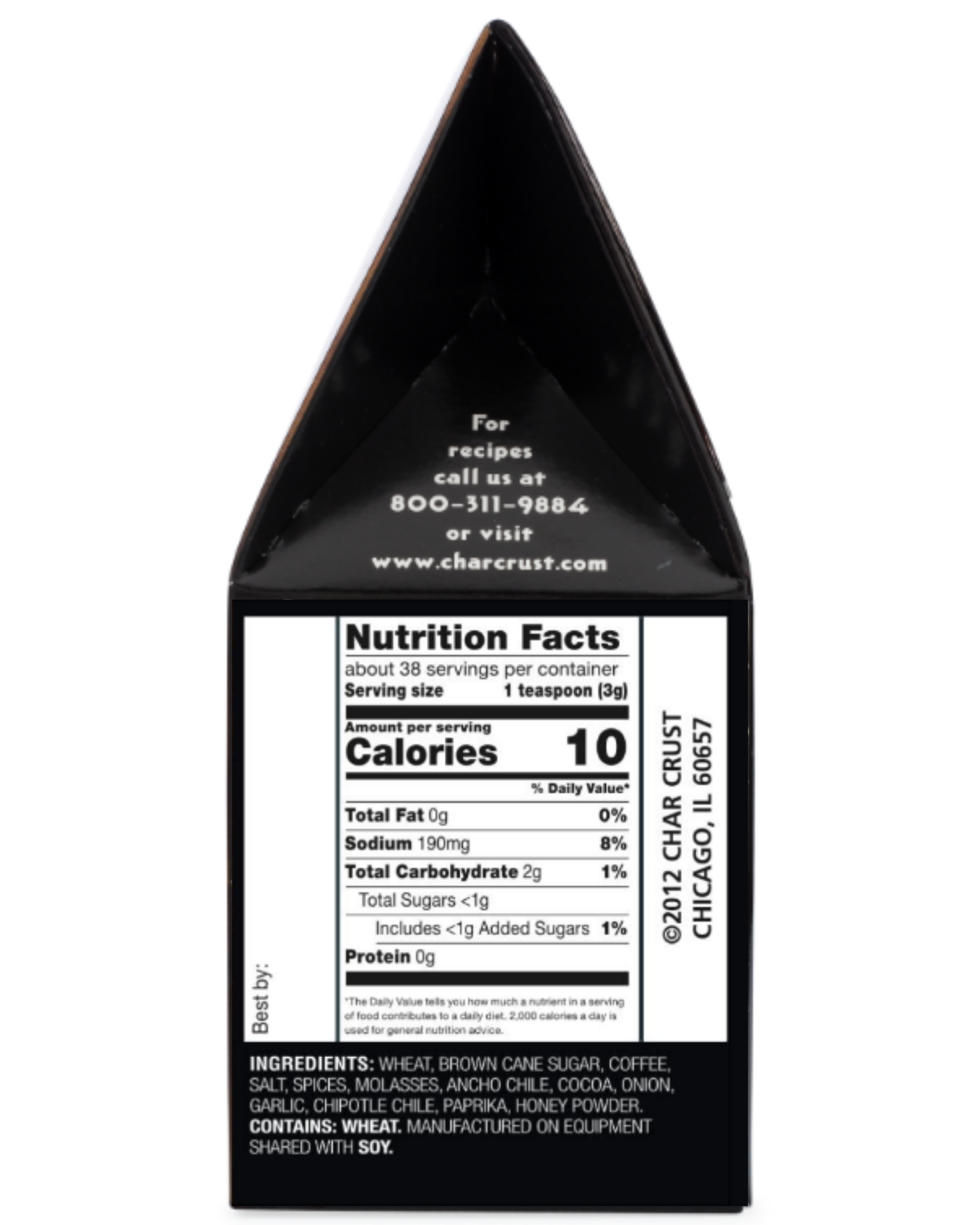 A chef favorite. Java Buzz is one of our best sellers to professional chefs and restaurants, and now you can buy it for home use.
Bold, roasty, and sweet. Like a perfect espresso, this rub starts with dark, rich coffee and adds molasses, cocoa, and spices for complex flavor with just a hint of heat.  Pairs beautifully with beef, pork, and lamb.
One packages makes ~3-4 family meals. 
How to Use: Just coat your favorite protein with Char Crust (covering all sides), then cook (pan-sear, grill, airfry, bake, smoke, etc.).
Because Char Crust creates our signature crust, use a thermometer to get the perfect temperature.
Share