1. Choose your flavor
Our dry rubs are not protein-specific. You can mix and match any Char Crust® flavors with any protein you want.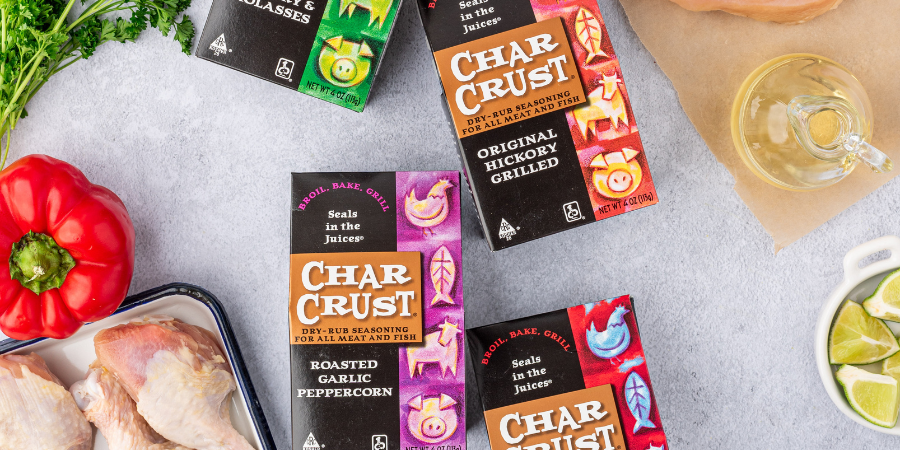 2. Coat your protein with Char Crust®
Char Crust® works best if you completely coat your protein. This allows the product to create our signature crust that Seals in the Juices®.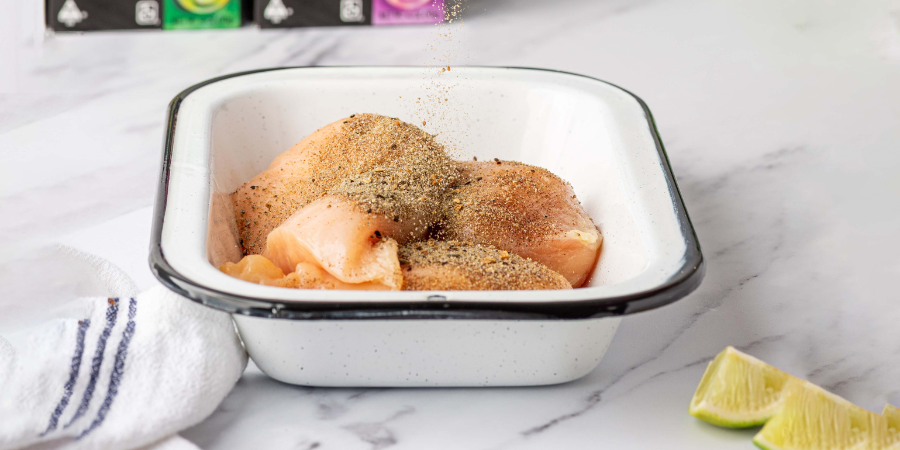 3. Cook your protein
You can use Char Crust® with almost any cooking method: grill, broil, pan-sear, air-fry, smoke.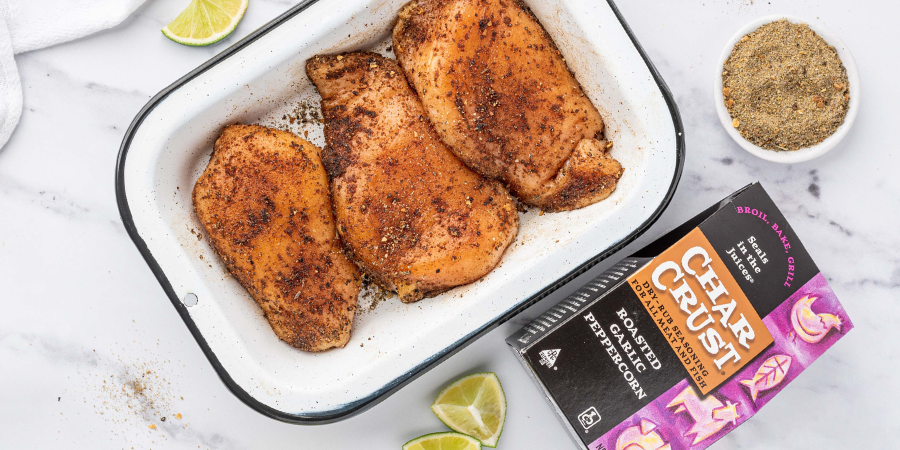 4. Use a meat thermometer
When your protein is cooked, you'll notice it has a dark crust around the outside. That's normal! We recommend using a thermometer to check the temperature.
5. Pair your protein with your favorite meals