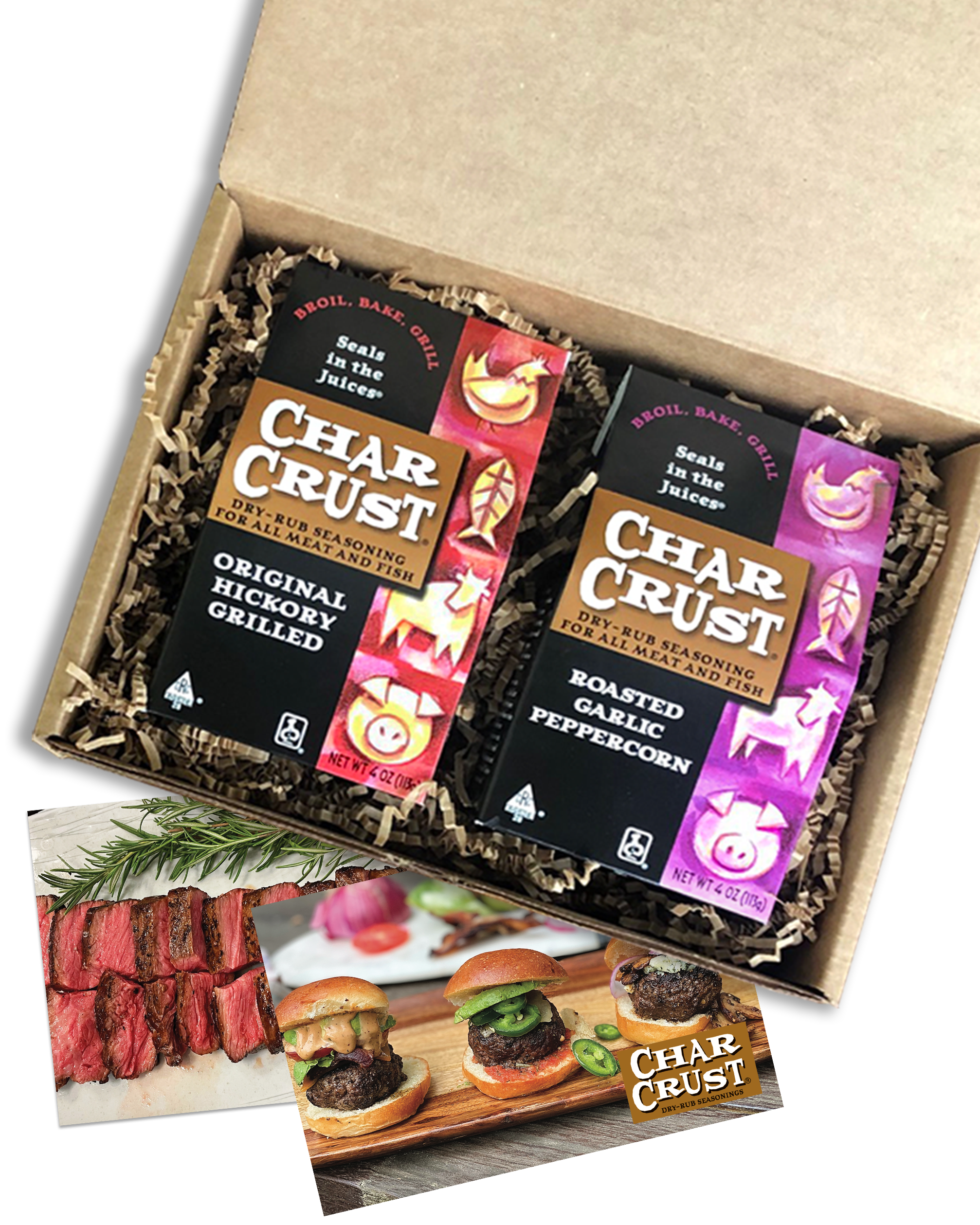 Char Crust® Bestsellers Set
Since 1957, Char Crust has given grill masters, chefs, passionate home cooks, and kitchen rookies alike peace of mind knowing that every meal will turn out bursting with award-winning flavor. 

Simply coat your meat, seafood, vegetable, or plant-based protein with Char Crust, cook, and watch our one-of-a-kind sizzling crust Seal in the Juices and create mouthwatering flavor in minutes. Get started with this best-sellers Starter Set containing a 4 oz Original Hickory Grilled and Roasted Garlic Peppercorn!
How to Use: Just coat your favorite protein with Char Crust (covering all sides), then cook (pan-sear, grill, airfry, bake, smoke, etc.).
Because Char Crust creates our signature crust, use a thermometer to get the perfect temperature.
Share