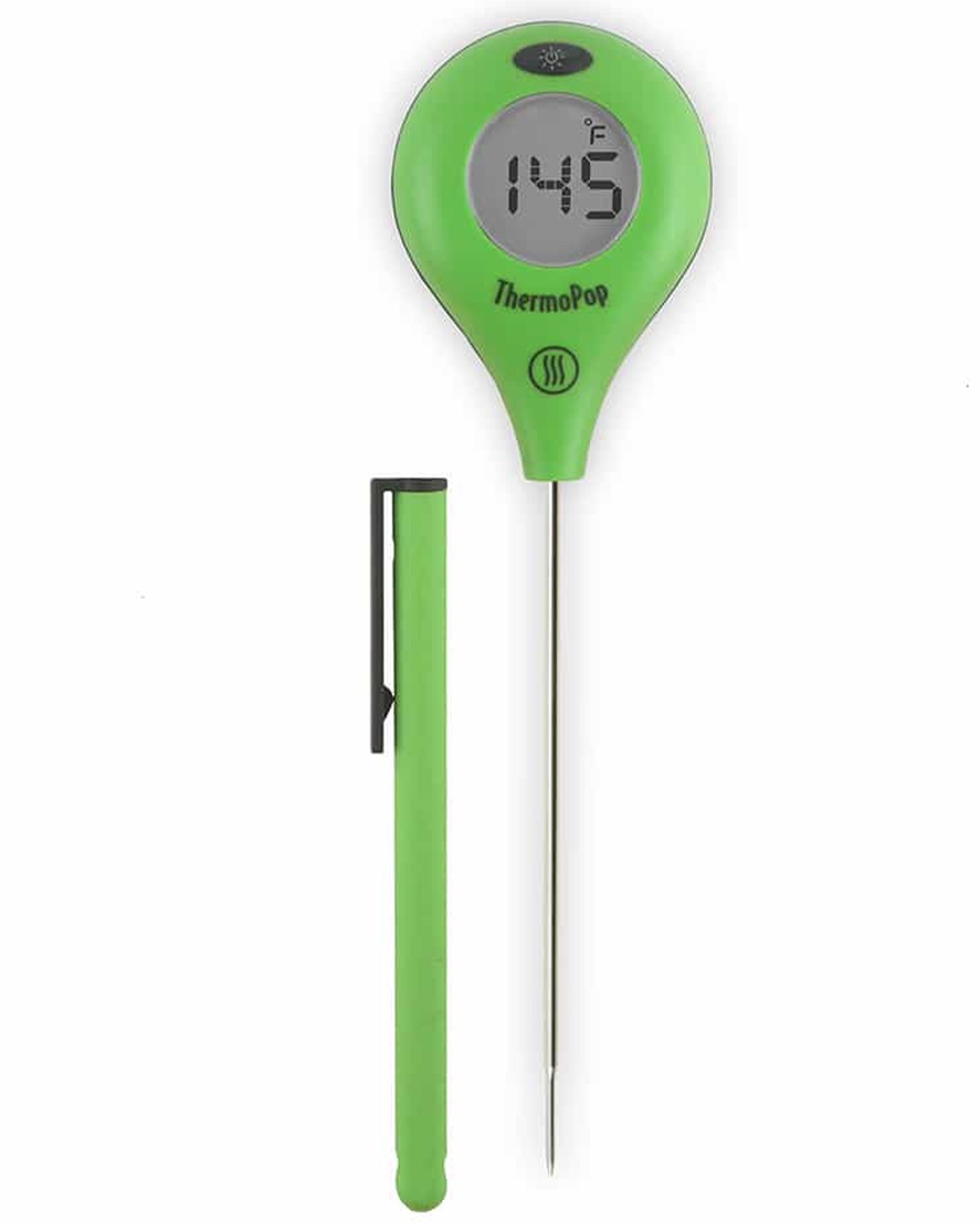 ThermoPop® Super-Fast® Thermometer - Green
Rated #1 by Cook's Illustrated
We love this thermometer! It reads in just a few seconds, and because the display rotates, you can hold the ThermoPop® in either hand or read it when it's upside down. It is manufactured by ThermoWorks, the maker of premium thermometers. Throw away that flimsy, cheap thermometer in your kitchen drawer and upgrade to this one. You deserve it!
Rotating display - a simple button rotates the display in 90°increments.
Super-Fast® - reads in 3 to 4 seconds
Splash-proof, rugged design
Easy to read - Big backlit digits
Temp range: -58 to 572°F (-50 to 300°C)
Switchable °C/°F
5,000 hours of typical performance with included lithium battery
ThermoWorks is the manufacturer of this item. All warranty claims will be handled by ThermoWorks, regardless of where the item was purchased.
Please note: This item is not included in our promos/coupon codes. Sorry!
Share